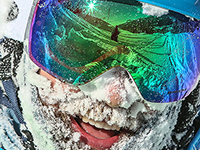 What abilities do you accept?
What abilities do you accept?
This is subjective, but you should be an experienced powder skier or snowboarder. You should also be ski/snowboard fit. Snowcat or Heli skiing/boarding should not be the "warm up" to your holiday or season.
However, if you are holding up the group then you may be asked to sit out a run or the day, or stay in the cat for your own safety. If you are asked to sit out, there is no refund. Please respect the guides' decision to keep you safe.