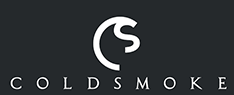 Book Seat - 2019-20
come ski the coldsmoke
Evacuation Insurance
The typical helicopter extraction cost from our tenure is $2,000, and for extraction by snowcat or snowmobile it's around $1,500. Powder Mountain Heliskiing and Catskiing Inc needs to be able to choose the most suitable vehicle for any extraction based on our assessment of the situation.
For an optional $50Cdn daily charge per person, our insurance covers your costs for transportation from the injury site to the the public highway. It does not cover medical or other expenses.
If you do not take this optional insurance and you require evacuation, we reserve the right to charge your evacuation costs to the card used to book the trip. Where several people are booked on one card, and where our insurance is not purchased, that card will be charged with any evacuation cost for any of the people booked with it.
You can add the insurance option to any of our packages.